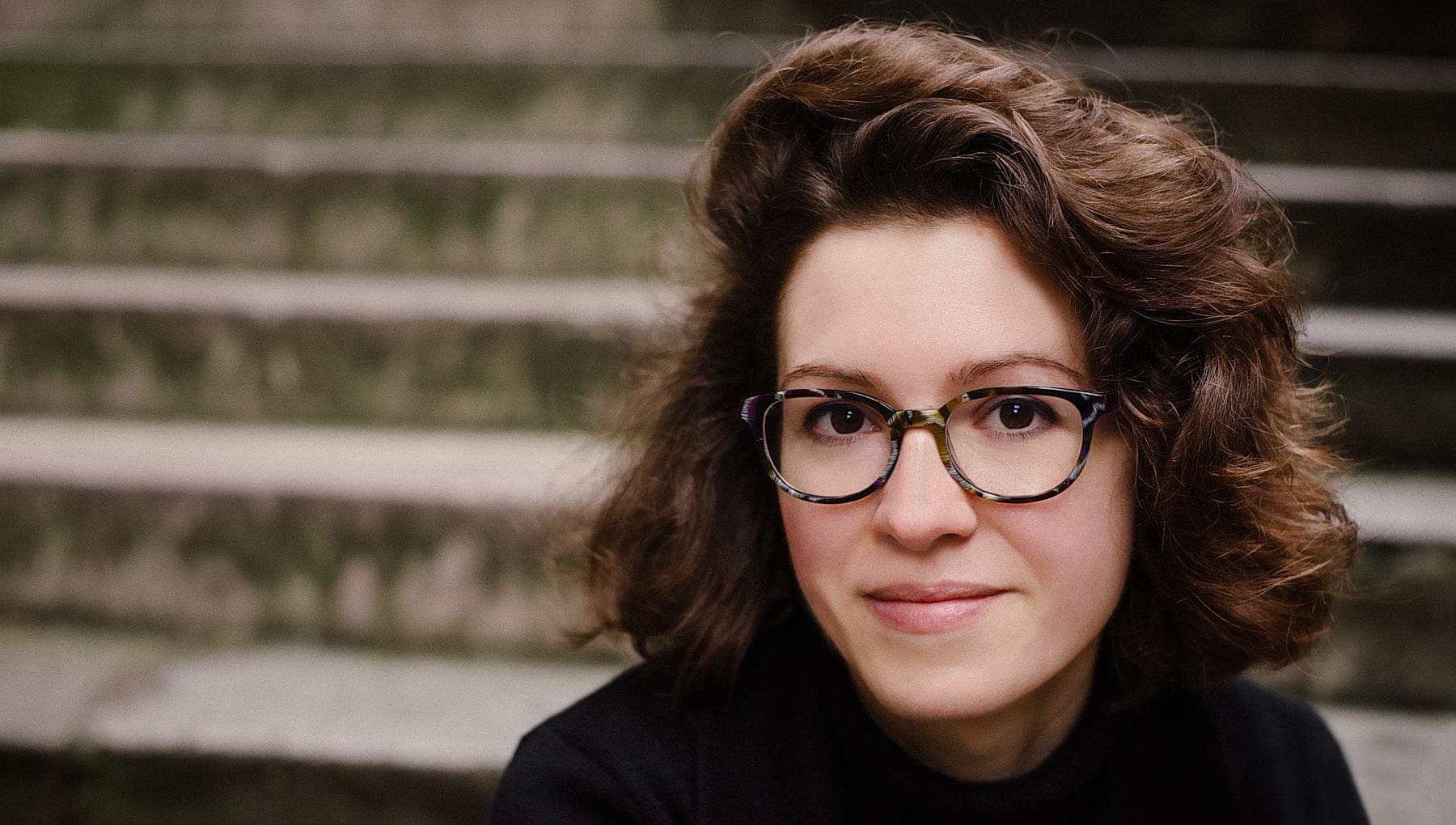 Ninfea Cruttwell-Reade is a composer and cellist based in Edinburgh. Her compositions include Three études for piano and flower pots (2019), which use the genre of the étude to explore the musical capacities of an everyday object. Five Letters from Aubrey Beardsley (2019) – a song cycle for countertenor and prepared piano – presents settings of letters written by the art nouveau illustrator to friends and colleagues in the year before his untimely death. A fascination with satire led to Reginald: The Musings of an Edwardian Gentleman (2020), an abridged setting of texts by the British writer Hector Hugh Munro ('Saki') for narrator and chamber ensemble. More recently she has embarked on a series of orchestral works exploring aspects of the military march, commencing with Marches I (2021). 
Ninfea currently holds a Leverhulme Early Career Fellowship in the Department of Music at Durham University. Her work there will culminate in the production of three raag-focused chamber compositions mixing Western and North Indian instruments. An earlier composition, Patdeep Studies, was commissioned in 2021 by the Psappha Ensemble for performance with the sitarist Jasdeep Singh Degun. Preparation for the Psappha commission was supported by the PRS Foundation's Composers' Fund, enabling Ninfea to purchase a sitar and take lessons with Degun. She continues to study the instrument.
A recipient of a composition fellowship from the Tanglewood Music Center in 2017, Ninfea was subsequently commissioned to write Table Talk, a large ensemble brass work, for the Tanglewood Music Festival. Her percussion quartet Hatters was programmed at the festival the following year. Elsewhere in the United States her works have been played by artists including Sō Percussion, the Kaleidoscope Chamber Orchestra, the Escher and JACK Quartets, and the New Jersey Symphony Orchestra. In the United Kingdom Ninfea was awarded a Royal Philharmonic Society Composition Prize and has recently received commissions from the Psappha Ensemble, Dunedin Consort, Edinburgh Youth Orchestra, and The Gesualdo Six; her orchestral compositions have been played by the London Symphony Orchestra and the Royal Scottish National Orchestra. Between 2019 and 2022 she was a composer-in-residence at Glyndebourne. At present she is the Presteigne Festival's 'Evolve' composer for 2020–2025.
Trained in cello performance and the academic study of music, Ninfea holds degrees from the University of Oxford, the Royal Academy of Music, and Princeton University. Her current projects include a chamber commission for the Wigmore Hall and an abridged adaptation of Dylan Thomas's Under Milk Wood for the Presteigne Festival.